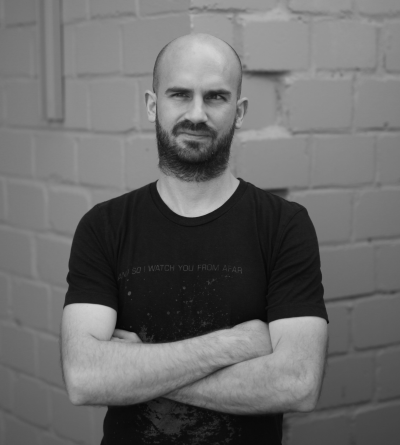 Hello.
My name is Heiko Lohmann, I'm an independent sound designer living in Cologne, Germany.
I started recording and archiving interesting sound material somewhere in the deep rainforest while travelling in Guatemala in 2009. Since then, I never stopped hunting interesting sounds. I've made sound recordings in several European countries, Central & South America and Southeast Asia.

In 2012, I founded the Hidden Track Studio in collaboration with Patrick Leuchter. In this creative space of my dreams, I composed, played, recorded & mixed a good amount of music, Production Music as well as Personal Music.
And, of course, I produced a ton of Sound Effects, ranging from Household to Science-Fiction.
For many years, I work in audio post production and I have sound designed hundreds of episodes for television. I have worked with many sound libraries, and in the process of creating my own, I keep in mind the gaps that I always wanted to be filled.
What's next? I will try to surprise you. Ideas are inexhaustible.