When looped, these ambiences appear to be rising or falling in pitch endlessly, although the sound files are not longer than about half a minute.
Use the upper buttons to switch different ambience elements on/off and the lower buttons to toggle rising/falling.
This sound generator was made using 2x5 of the 2x44 sound loops from the Shepard Ambiences sound pack.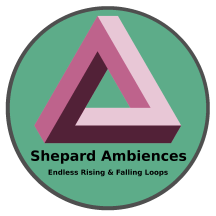 € 39